Trapeze is a dynamic Greek business, based on the collaboration between international artists and local production teams for the fabrication and distribution of limited edition artwork, printed on cushions. Trapeze cushions bring romance, inspiration and light to any room, linking art to the daily pleasures of life.
Creativity leads to a human connection, and art boosts morale, especially in times of uncertainty.
This is why, at Trapeze, we work every day according to our vision, inventiveness and the conviction that it is vitally important to promote the links of brotherhood and to appreciate our own community above all.
Our aim is to see our cushions placed in unique, special venues, blending harmoniously with the surroundings. Boutique hotels, villas, yachts, stores or restaurants and bars – just a few of the venues where our cushions will look right at home, offering you and your own clients a special note of quality and luxury.
The designs are unique, by artists from different countries, and the cushions themselves are made of top-quality materials.
They will definitely add a note of art to your modern or classic décor, while also offering everyday comfort and pleasure.
A Greek-American entrepreneur now living in Greece, and rediscovering the land and treasures of his family history. His love for the country and for children, led him to become a major supporter of this effort.
Gisella is a writer and photographer, and much, much more. She expresses her love for art and design by bringing joy and warmth to others, through the Art@Hospital initiative. She herself has inspired and curated the production of most of our designs.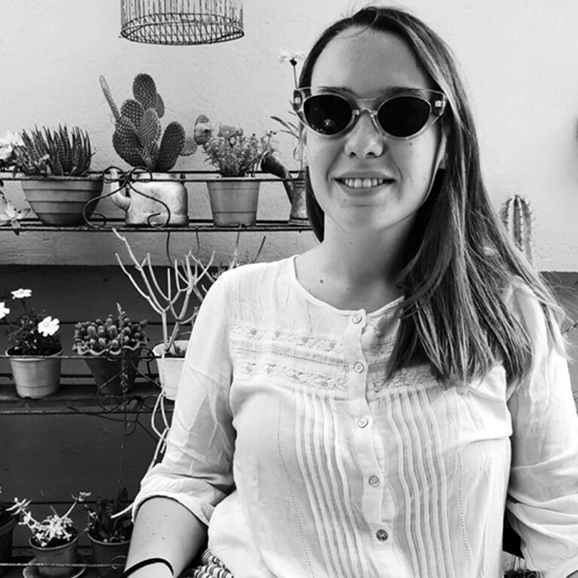 Art journalist and philosophy student.
Inspired by the meaning of beauty and the nuances of life, she has lent her artistic perspective to both our website and our social media pages.
To date, most of the artists behind our collections are from South America.
They are people whose work we admired, or whom we inspired to create a design from scratch.
They have either donated their original designs to us, or allowed us to process them digitally, so that they may be printed on our fabrics.
Our aim is gradually to extend our network of partners/artists, so as to include creators from Greece, and to showcase new talents.
Watch this space for more news on the subject.
COMMUNICATION
AND
COLLABORATION
To answer your question, we will process the personal data you have provided, in accordance with our data protection policy (available upon request). You may unsubscribe or change your preferences at any time, by clicking on the link included in our emails.